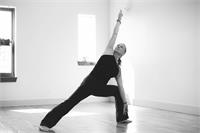 Pelvic Floor Health for Pregnancy with Carol Collins
Saturday, 11/8/14 from 3:00pm – 4:00pm
Pregnancy and giving birth bring about significant changes in the body. Mothers-to-be will benefit from learning how to build pelvic floor health beyond the Kegal Exercise. What can you do now and right after giving birth to help you maintain your pelvic health?
The workshop includes some lecture and information as well as an exercise component. You will also be introduced to Baby and Me yoga Classes and how they can help you with your routine once your baby is born.
For more information on pricing and how to register, see the Tranquil Space webscheduler here.