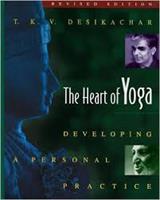 The Buddha said: "Cultivate positive qualities and reduce negative emotions. This is the way to enlightenment." As Cyndi Lee says, "People's bodies will change but their minds will still be jumping, their hearts still buried under layers of tension and fear." "Yoga Body, Buddha Mind" is the first book to join these two powerful, uplifting practices, Cyndi shares her longtime experience as a practicing Tibetan Buddhist and one of the country's most famous yoga teachers. Offering a unique combination of playfulness, precision, and curiosity, Cyndi shows how blending the Buddhist practices of opening the heart, reducing anger, and developing clarity and awareness with yoga practice can give you a balanced body and a spacious mind all at the same time!
Join Lisa and your fellow TS yogis this coming Sunday, 10/20, for a discussion of Yoga Body, Buddha Mind by Cyndi Lee.
TSA's book club will be meeting at 7:30pm in the Tea Lounge (at our Arlington studio) to enjoy tea and cookies, and lively conversation.
Hope to see you there!